Change is good. Growth is better.™
Pro tem is an abbreviation for the Latin, "pro tempore," which is usually translated into English as, "for the time being." While typically relegated to use in legislative bodies and legal documents, it is representative of our role as THE firm for organizations, administrators and executives in transition. Our goal is to enter smoothly, assist thoughtfully, guide carefully, and exit seamlessly.
Protem Partners thrives on transitions. Whether your organization is looking to take the next step towards greatness or needs to be set back on the right path, we are the people to help. Our experienced professionals will work closely with you to craft a plan to increase your forward momentum. We will then stay with you for as long as we are needed to help you execute that plan and to bring your organization the rapid, transformational growth that you are seeking.
Protem Partners was created around a simple idea: How we earn our money is just as important as how much money we earn. ™
---
Our Team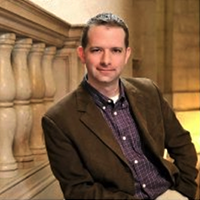 John J. Brady, Executive Director & Principal
John J. Brady ("JB") is the founder and chief executive of Protem Partners, LLC, leading business development, client engagement and solutions in both the corporate and individual lines of business.
Mr. Brady is a twenty-two year veteran of the education, banking and technology sectors with executive experience in sales, marketing, operations, staff training and development, business turnarounds, and growth acceleration.
Mr. Brady's recent contributions include a lengthy tenure as Executive Director for numerous programs of The College Board and Chief Operating Officer of HigherNext, Inc. He is a regular columnist, media commentator and speaker, on matters related to career, education, assessment, and transformational leadership in corporations and nonprofits. He holds a B.S. in English Education, M.Ed. in Higher Education Administration; both from the School of Education at Boston University, and an M.B.A. from the Olin Graduate School of Business at Babson College which recognized him as a "Distinguished Alumnus" in 2006.
Beyond professional pursuits, Mr. Brady is a board member for the American Legion Boys' State program in Massachusetts where he has served as a counselor and faculty member for twenty-five years. He is also an adventure traveler, having explored over thirty nations on six continents. A native of Boston's South Shore, Mr. Brady lives with his husband, Rev. Trent Williams, who serves as a pastor to a church in Southern New Jersey and provides speech and oratory coaching services to clients of the firm. The couple currently maintain their home in Delaware County, PA.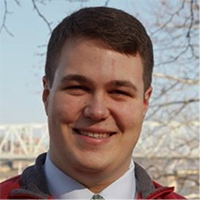 Jonathan D. Roger, Lead Career Advisor & Director, Protem Partners Boston
Jonathan D. Roger ("JD") directs the Boston office of Protem Partners, working with both individual and corporate clients in New England and across the country. He provides account support and research services nationally for the firm. Jonathan works closely with the rest of the Protem team to provide comprehensive solutions to clients.
A summa cum laude graduate of Boston University, Jonathan has experience in a wide variety of functions including sales, business development, operations, project management, product development, and corporate strategy. He has worked in the green technology, banking, and public service sectors and is a regular speaker and facilitator of programs on networking and career development.
An accomplished musician, Jonathan has served as the Drum Major of the Boston University Marching Band as well as a staff member of the Connecticut Hurricanes Drum and Bugle Corps. He also was the Founder and Executive Director of the Spartan Summer Band Program, an elementary-school music program in Central Massachusetts. Currently he volunteers as a Counselor at Massachusetts Boys' State, where he directs the music program and teaches classes on government, politics, history, and public policy.
Jonathan earned his B.A. in political science and history from Boston University as a member of Pi Sigma Alpha, the National Political Science Honors Society. He has worked on both Beacon and Capitol Hills for members of the General Court of the Commonwealth of Massachusetts and for the US House Committee on Armed Services. He is an active member of the Boston University Lodge, A.F.&A.M., and chairs a public policy committee for a political organization. Jonathan lives in Clinton, MA.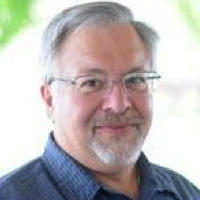 Russell J. Bonanno, Executive Consultant & Director of Post-Crisis Management Services
Russell Bonanno ("Russ") provides operational and organizational consulting and executive coaching services to Protem Partners Midwest clients, and leads the firm's practice in Post-Crisis Management.
Mr. Bonanno comes to Protem with an extensive background in emergency and government services, training, as well corporate and nonprofit leadership. After completing his undergraduate degree in business administration with a health care management focus at the University of Massachusetts Amherst, Russ was the Vice President of Support Services for a private ambulance service with over 100 employees, where he developed and implemented a comprehensive human resources program as well as purchasing and auditing procedures. He later worked in Student Services with responsibility for housing administration at a private college, and student conduct as a judicial officer at two public universities. After completing his Master's Degree in Education with a clinical focus in Psychological Services, Russ provided training and intervention services to law enforcement, fire and emergency medical services in the area of critical incident and crisis management, serving first responders in local, state and federal agencies across 25 states.
Mr. Bonanno has also been the Director of a Community Mental Health Agency for two Colorado counties where he additionally served as the agency's Disaster Coordinator for a 10 county region, and he has managed Child Protection and Child Welfare services for multiple Colorado counties. He has served on the Board of Directors of two non-profit agencies and was a member of the Massachusetts Boys' State staff and Board of Directors for many years.
Mr. Bonanno is currently directing the statewide autism program of Illinois, working with state leaders to ensure continuity of funding, responding to media requests, collaborating across 17 nonprofit agencies as well as leading program development and evaluation.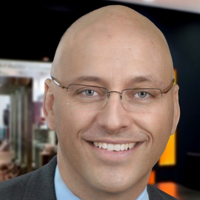 Ronan P. Barrett, PhD, Executive Coach & Director of Sales Management Services
Dr. Ronan Barrett provides coaching to senior executives, sales leaders/managers as well as major and complex sales professionals. His recent professional contributions include the formation and leadership of the Institutional Director team at AstraZeneca.
A native of Ireland, his academic background and early career focused on research. It later morphed into a marketing and communications role and then a sales and eventually sales leadership role.
It is in Ronan's nature to question; to ask, "why?"…to challenge the initial response, and then ask, "why?" yet again. Pushing clients and his people to more deeply understand their work, reframe what opportunities look like, where risks might be, and how to be effective within organizations, Ronan has a unique approach to helping already accomplished business leaders perform at a measurably higher level.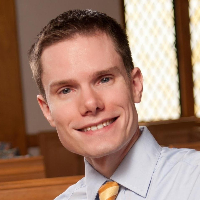 Rev. Trent S. Williams, Speech Coach
Rev. Trent Williams provides formal oratory and speech coaching services for Protem Partners' clients in workshop and seminar settings as well as one-on-one.
An ordained minister, Rev. Williams has extensive experience leading non-profit and faith-based organizations where formal speaking is central to ongoing operations, fundraising, and informing public policy.
In a world where oratory is no longer standard curriculum in secondary or higher education, Rev. Williams advises senior executives, politicians, salespeople, development professionals, clergy, and performers on making distinctions between typical business presentations and formal speech.
Rev. Williams holds a BA in history and religious studies from Baylor University and a Masters Degree in Theology from Brite Divinity School at Texas Christian University (TCU) where he received awards for preaching, pastoral care and counseling. He currently serves as the pastor to St. John's United Church of Christ in Atlantic County, NJ.
Change is good. Growth is better. And we look forward to partnering with you.
Protem Partners is committed to creating a diverse environment as well as celebrating diversity in all its forms and proud to be an equal opportunity firm with regard to all business relationships including employees, subcontractors, vendors, and clients. All qualified applicants and constituents will receive consideration for engagement without regard to race, color, religion, gender, gender identity or expression, sexual/affectional orientation, national origin, genetics, disability, age, or veteran status. Protem Partners is also committed to compliance with all fair employment/engagement practices regarding citizenship and immigration status.